ALERT
Busy Month of Live Performances Ahead for Miami Singer-Songwriter Jim Camacho
Artist to play with full band, as a solo artist, as well as host a singer-songwriter night
Miami, FL – August 15, 2016 – One of Miami's premier singer-songwriters Jim Camacho has a very active month of live performances scheduled during the next 30 days. It all begins this Saturday, August 20 with a full-band appearance at the Luna Star Cafe (775 NE 125th St, North Miami, FL 33161), a video release party for "How Do You Like Me Now". The song is from his latest release, the Everywhere (Deluxe Edition), and the night will also feature performances by Lori Garrote, Ex–Norwegian, and The Super Fuzz. Music begins at 8 p.m. and there is a $10 cover; establishment is cash-only. All ages are welcome.
Next, Camacho will host a singer-songwriter night at the newly-reopened Alligator Alley Native Florida Sub Pub and Tap Room (830 E Oakland Park Blvd, Fort Lauderdale, FL 33334) on Thursday, August 25, beginning at 8 p.m. In addition to Jim, also scheduled to perform are: Roger Houdaille from Ex-Norwegian, Charlie Pickett, Diane Ward, and Rob Elba from the Shark Valley Sisters. 21 and over are welcome; no cover.
On Tuesday, September 20, Jim will make his debut at Ball & Chain (1513 SW 8th Street, Miami, FL 33135), featuring special guest Dave O'Grady from the UK. The Jim Camacho Band will play two sets during the Little Havana venue's on-going Tuesday Sessions series, beginning at 8 p.m., with O'Grady performing in between. No cover; 21 and over are welcome. 
Finally, three days later, Jim will return to Alligator Alley for another engagement with Dave O'Grady beginning at 8:30 p.m.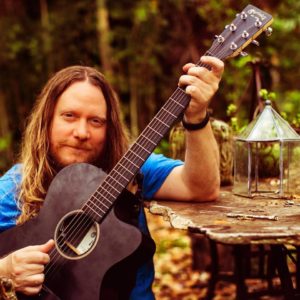 MEDIA CONTACT
Mut Communications
Michael Mut
786.426.2277
info@mutcomm.com