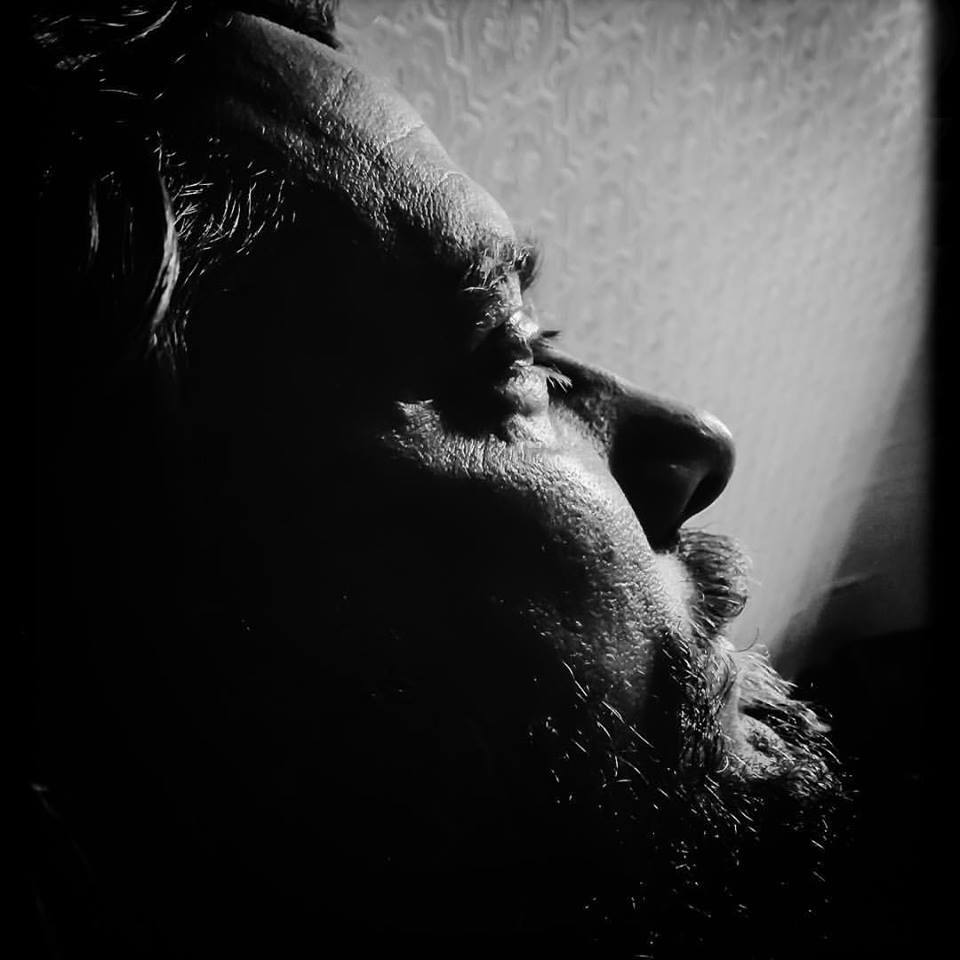 Happy New Year's Eve, everyone! In reflecting back on the eventful year that was 2015, I'm grateful to the many family members, friends, collaborators and fans that made it all possible. You know who you are! Here's a look back at some of the highlights of the past year:
January: The Beethose reunited for a special benefit show for Arnold Abbott's Love Thy Neighbor organization at Barstache in Fort Lauderdale. The event drew quite a crowd, featured one of our best performances as a group (we played the entire White Album and also did our "Beatles Jukebox" for paid requests), and raised money for one of the area's finest homeless aid organizations.  Also in January I was proud to release the video and single for Ophelia, which was recorded and shot at the famed Capitol Studios in L.A. Special thanks to my friends Fernando Perdomo for co-producing the track, Jordan Welch for filming it, and Juan Davila for editing the video.
February: We celebrated the 10th anniversary of Fools' Paradise by reuniting nearly the entire original cast (missed ya, Dik Shuttle!) at Churchill's Pub for a special concert version performance. It's always great to get that wonderful group together and bringing that show back to life again for an evening that was magical. I had the pleasure of performing at the Seminole Hard Rock in Hollywood for a songwriter in the round event with my wonderfully talented friends Ellen Bukstel and Billy Livesay.
March: Miami Beach celebrated their centennial with an amazing MiamiBeach100 concert by the ocean that featured musical performances by the likes of Barry Gibb, Andrea Bocelli, Gloria Estefan, Jon Secada and…The Beethose! What an amazing experience to be part of such a world-class production in front of an enormous live and broadcast audience. Click here to watch a clip. We even enjoyed the honor of backing up the legendary Sam Moore on his staple "Soul Man".  Here's to 100 more great years! The Beethose capped a busy first quarter by performing near the North Beach Bandshell during a Miami Beach Food Truck & Music Festival.
May: I was very proud to premiere my latest children's musical Digging for Bones at The Mandelstam Theater in South Miami. Click here to read a little bit more about it in a great piece by Lee Zimmerman on the Miami New Times website.
July: This month turned out to be one of my busiest. The good people of the South Miami-Dade Cultural Arts Center hosted myself and the band at the Black Box Theater during an intimate, sold-out performance of solo material and a couple of The Goods numbers. Also, the Mad Cat Theater band joined my onstage for a few songs from the Paul & Linda McCartney RAM production – here's "Back Seat of My Car". July 17 saw me join the RAM Band for a special Quinceaňera fundraiser show. Finally, my video and single for Please Come Home was released. The video was filmed in part at the now-closed venue The Stage Miami and at the Shack North Rehearsal Studio.
August – At the beginning of the month, the RAM band performed the entire recording during the Mad Cat Theater Company's 15th season opening nights in Miami Shores. Special shout out to Paul Tei for bringing it all together. On the 13th, we sent my dear brother John Camacho off to pursue higher education in North Caroline with a special evening of music at the Luna Star Café, which has become a recent favorite live music venue / listening room. The night even featured an impromptu reunion of The Goods – click here for a video clip of it. I plan on getting back there in 2016 – stay tuned!
September: The band and I made a return to Luna Star Café on the 18 with our friends Humbert, the Hialeah power pop band who had surprisingly never played there before. My friends Ruti Celli and Charlie Pickett sat in with the band and added greatly to the music and good vibes. It was a great evening and a good time was had by all.
October – December: Chrismouse time! Yours truly spent countless hours directing preparations for Mouse King. Conceived by my good friend and collaborator Noel MacNeal and featuring music by yours truly, the show returned to The Mandelstam Theater for a four-day run that featured amazing performances, including a show-stopping, clutch, and show-stealing rendering of the character Astrolog by Mr. Lucky Bruno. There were three sell-outs and one near-sellout, and I couldn't be prouder of all of the children, parents, cast and crew for all the hard work they put in.
Wow – that was a lot of fun! Let's do it again, only bigger and better this year! I wish you all a joyous, healthy and prosperous 2016.
Onward and upward,
Jim